As everyone has access to the internet, so the world is becoming more and more digital. The internet has proved itself as one of the most efficient marketing channels for different small to large businesses. Nowadays, if you do not have an internet presence, your business is not likely to grow effectively. One of the best and natural methods of doing this is adopting the SEO strategies. Now your business must have an online presence and should be displayed in the first few searches of the search engines. It is only possible when you will implement a proper SEO strategy with useful tools.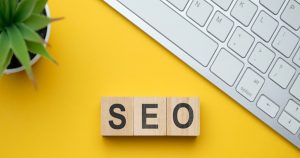 Keyword implementation – the very first step of SEO
Keyword implementation is the first and one of the most critical parts of any SEO strategy. You need to place these keywords into your website strategically. From keyword selection to their placement, there are plenty of free tools available that will help you to create a proper strategy regarding your keywords. For that, you must adhere to the specific SEO rules to avoid your website from being penalized by the search engines. The keyword implementation will help you to improve your ranking and increase your visibility to get a broader customer base.
On-page SEO
The second most important method of improving your online visibility is using the on-page SEO method. You need to create the structure of your website and content accordingly. For example, if you are running an e-commerce store, then you must create and list the products you sell and add sufficient information regarding these products. Another important aspect of on-page SEO is that your site must be loaded fast, and its Meta description should be well analyzed and researched.
Off-page SEO
Off-page SEO also helps you establish your brand and rank your website higher in the search results. This can be achieved by creating quality backlinks, guest posting, article writing, and social bookmarking. Nowadays, social media marketing and email marketing are also an integral part of off-page SEO, so you can take advantage of it to improve the ranking of your website.
For SEO management, there are many things which are crucial while creating a website. Your website must be user friendly, must offer exceptional user experience, and should load very fast to avoid the bounce rate. If you need excellent SEO services in Lahore for your company, then do contact DML Lahore.