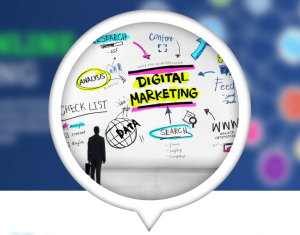 What is Search Engine Optimization?
SEO stands for Search Engine Optimization. It's a way to increase or get visits from organic search results to many search engines like Google, Yahoo, Bing, and others. With good SEO on your website or web page, you can make sure you appear higher in search results. Because most search traffic comes from Google, most SEO trainers focus their training program on how to get the highest search results on Google.
What are the advantages of SEO Training in Lahore?
Website Optimization
Link Building
Internet Marketing
SEO Effectiveness
Keyword Search
In this session, you'll learn about Search Engine Optimization (SEO) and how you can start using it to increase your site's visibility to search engines and attract the right kind of traffic to the right types of pages on your site. Find out how to read the results page, find your order, and see how ranking affects both large and small businesses. Then learn how to implement basic optimization strategies, like keyword search, build internal links, optimize your pages and content, and measure your success and progress while planning your SEO strategy over the long term. SEO looks for e-commerce, local search, and the international public for this comprehensive view of SEO fundamentals.
Please note that this course is fully dedicated to positions and internship at the end of the course is offered to outstanding students
Topics include:
Abstract Course Contents
Introduction to Search Engine Optimization
SEO Opportunities
Marketing Concepts
Search Engine Marketing (SEM)
Anatomy of Crawler
Indexing Keywords
Associating Keywords with Websites
Onsite Optimization
Keywords Research & Analysis
Competitor Analysis
Content Writing Strategies
Using Keywords in Website
SEO Related HTML Tags
Optimizing HTML Tags and Validation
Content Analysis (new)
Creating robots.txt file
Sitemap Generation
Submission of Sitemap to Crawlers
Rich Snippets (new)
Traffic Analyzing Tools
Monitoring Search Engine Ranking
SEO Strategies
Common Searching Techniques
Offsite Optimization
Link Building Platforms
Link Building Steps
Page Rank PR
NO follow/DO follow
Page Cache
Types of Links
Article Submission
Blog Commenting
Forum Posting
Directory Submission
Social Bookmarking
Social Media Marketing (SMM)
Link Submission Tools
Link Building Plan
Linking Strategies
Bonus Classes
Bidding
SEO Job Interview Preparation
Fiverr Training (Earn online without any kind of investment)
Social Media
How to make money from Home (For Girls)
How to apply on Rozee.pk
How to make Logos (with software)
Course Outline
Introduction to SEO
What is SEO?
How Search Engines Work
Howto Approach Your SEO Strategy
Introduction about White hat SEO and Black Hat SEO
Introduction about Google Algorithms
SEO Software's
On page SEO
Offpage SEO
How to create a blog on Blogger and WordPress
Identify Keyword Opportunities
Identifying Long-Tail Keywords
Check Web Analytics
Keyword Research Tools
Sources for Keywords
Assess Keyword Competition
How to choose keywords.
Google Keyword tool and Wordtracker.
Mastering On-Page Optimisation
Title Tags and Meta Tags
URL Structure
Headline Tags (H1)
Images and Pictures
Internal Linking
Website Content
Duplicate Content
Redirecting Pages
txt File
Search Component
Optimise Home Page
Name, Address, Phone
Google Analytics
Signing up
Placing Code Snippet on Website
Metrics and Dimensions
Google Webmaster Tools
Signing Up
Submitting Site Map
Crawling Errors
HTML Improvements
Create, submit, and ping sitemaps.
Link Building Strategies
Developing Authority
PPC as Link Building Tool
News and Syndication
Social Bookmarking
Design as a Linking Element
Blogging
Other Considerations
Loading speed of web pages
Check the template validity
Content delivery networks
Network uptime
Website seo audit
Understand seo penalties.
Other considerations
Create search engine friendly web pages.
Create copyright free content.
Learn how to submit your pages to search engines.
Directory submission
Article submission
Web 2.0 submissions
Blogs commenting
Google algorithm
Heading tags optimization
Optimizing meta tags
Apply alt tags
Heading tags optimization
Local classified submissions
Initial website analysis
Competitor analysis
Competition analysis